BP1504 - Painting War 5: Spanish Civil War
The fifth in the Painting War Series, this time covering in detail, The Spanish Civil War (1936-1939).

PaintingWAR #5 is by Rubén Torregrosa "HeresyBrush", showing his expert painting skills.

Limited Edition Only. The first 600 orders come with a limited edition pilot figure, suitable for any inter-war army/ Pulp game. 28mm sized metal figure, supplied unpainted.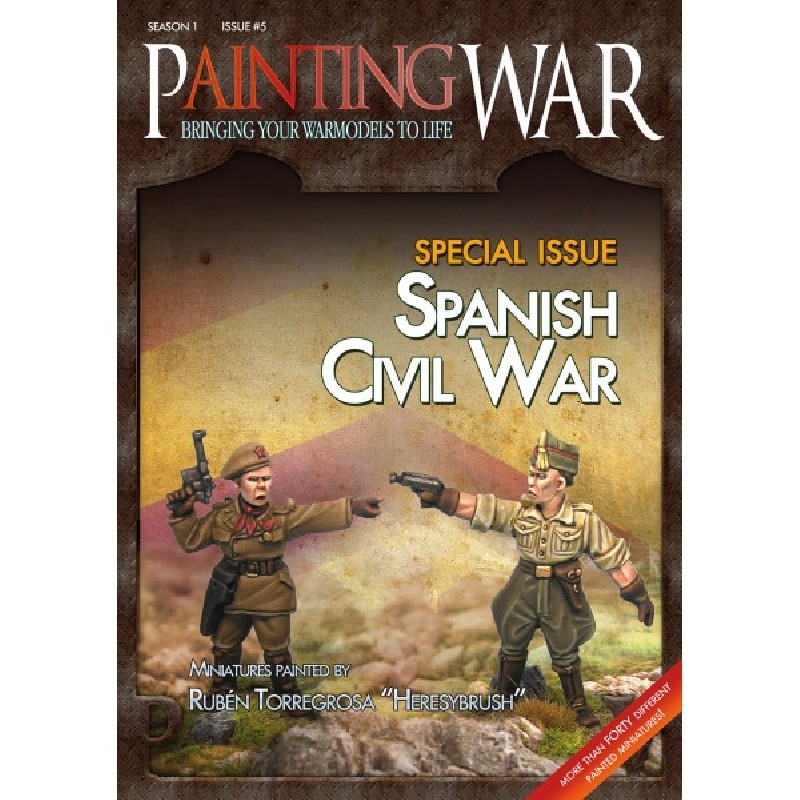 Return to: Painting Guides - History Books